För närvarande är de flesta inhemska utomhusbelysningsmarknaden huvudsakligen baserade på järnlampestavar, medan endast ett fåtal utvecklade användningsområden av aluminiumlegeringsspinnstolpar, såsom den kommersiella gågatan Nanjing Road, Shanghai. Detta är relaterat till den inhemska konsumentmarknadspositioneringen, När allt kommer omkring är aluminiumlegeringsspinnstången dyrare än järnstången endast på materialet. Installationen av spinnstav av alluminumlegering används endast för dekorationsändamål. Aluminium Alloy Spinning Lighting Pole, Lättaste Aluminiumlegering, Aluminium Alloy Ficklampa, Lätt Aluminium Alloy , Nya Produkter Belysning Series , Aluminium Alloy Spinning Lighting Pole . Och spänningen på aluminiumlegeringslampan börjar bara hemma, och marknadens kognitionsgrad är också begränsad. Men Europeiska unionen har tvingat användningen av aluminiumlampor för vägljus, främst för säkerhets- och miljöhänsyn. Tillsammans med det senaste samtalet om energibesparing och utsläppsminskning är det ingen tvekan om att aluminiumlegeringslampan industy är en bra nyhet, och man tror att marknaden är mycket lovande. Spinnteknik av aluminium som erkänts av många länder i utlandet , Kina har tekniken för företaget är litet, introducerade Cheng Xu aluminiumspole spinnteknik från utlandet 2014, efter flera år av utveckling, för närvarande är vissa inhemska storstäder tillämpningen av denna teknik.
Aluminium Alloy Spinning Lighting Pole, Lättaste Aluminiumlegering, Aluminium Alloy Facklampa, Lätt Aluminiumlegering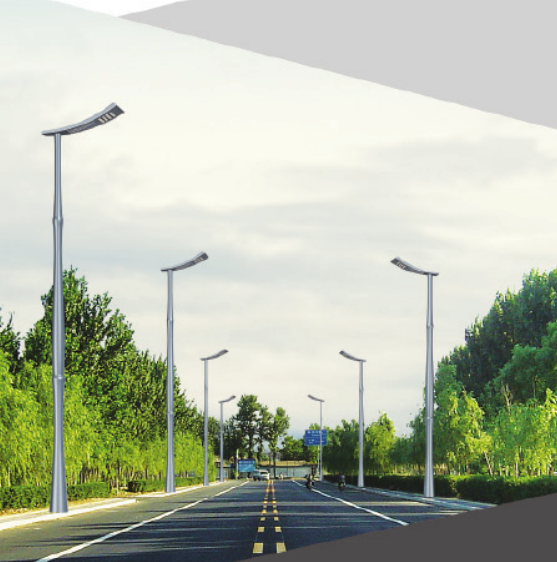 Jämförelse mellan roterande trycklampa av aluminiumlegering och traditionell stållampa

| | | |
| --- | --- | --- |
| Contrast | Aluminum alloy lamp pole | Hardcore |
| Anticorrosion | Good anti-corruption performance | Easily corroding rusting |
| Plasticity | Low melting temperature and strong plasticity | High melting temperature and low plasticity |
| Installation and transportation | Light quality,convenient transportation and installation | The weight is 3 times of the aluminum and the cost of transportation and installation is high |
| Conserve energy,reduce emission | 100% recovery and utilization of rod body | Limited recovery value |
| Service life | Not easy to corroy,long service life | Easy corrosion,short service life |
| Maintain | Maintenance free | High maintenance cost |
| Surface treatment | Diversification and no need for zino plating | Single,galvanizing |
| Strength | high | high |
| Installation method | plentiful insertable | Monotonous,non-pluggable |
Tagen Aluminium Alloy lätt spinning egenskaper
1.Hastighetsspridningen av 6061 eller 6063 aluminiumlegeringsrör med stor numerisk styrutrustning används för att bilda en kon
2.Aluminum legeringslampa kan uppnå permanent ingen rost och minska underhållskostnaden
3. Samma specifikation av lampan, vikten av aluminiumlampan är endast 1/3 av järnstången, bekväm för transport och installation.
4. Ljusstångens yta kan målas med färgpolyfosfatpulver. Färgen är ljus, anti ultraviolett och ingen färg försvinner
5.Rod-kroppen kan återvinnas 100% och återanvändas, smältemperaturen är låg och energibesparings- och utsläppsreduktionen svarar mot den nationella politiken
6. Spridningen av ytprocessen ger mer än ett vackert landskap till staden
Produktkategorier : Nya produkter Lighting Series > Aluminium Alloy Spinning Lighting Pole